| | |
| --- | --- |
| Follow us: | |
Here are some stories that you don't want to miss today
Airtel rolls out Rs 449 plan, offers 2GB data daily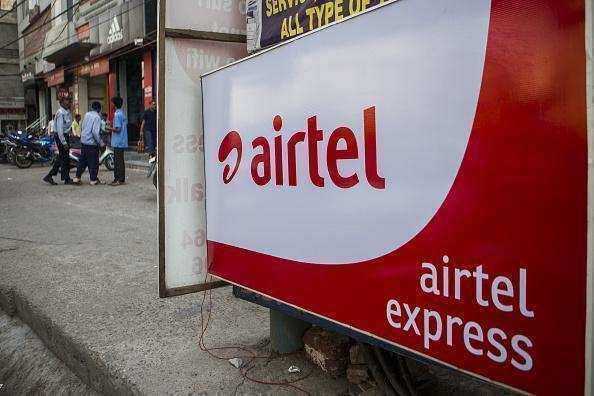 IPL 2018 — the annual cricket extravaganza has started and the telecom operators are trying hard to offer exclusive benefits to their users to a better streaming experience. After Reliance Jio and BSNL, Airtel has also rolled out a new plan for its …
READ MORE
Grow your hair back without any hassles!
Samsung, Voltas, Panasonic and others changing online strategy for TVs, ACs and other white goods
The companies have decided to stick with mainstream capacity and sizes as online shoppers prefer models that are also available offline that can be observed or tested in a showroom.
READ MORE
It ain't Artificial Intelligence: In demand, tech CXOs write own cheques
Transearch India has four searches on for talent in the domains. ABC, which currently has more than 25 mandates for senior AI experts, sees demand rising in the next year or so.
READ MORE
10 Days Hair Oil – Hair growth results proven!
Apple co-founder Steve Wozniak closing Facebook account in privacy crisis
In an email to USA Today, Wozniak said Facebook makes a lot of advertising money from personal details provided by users. He said the "profits are all based on the user's info, but the users get none of the profits back."
READ MORE
YouTube illegally collecting data on children, claim protection groups
The fine print of YouTube's terms of service has a warning that goes unheeded by millions of children who visit YouTube to watch cartoons, nursery rhymes, science experiments or videos of toys being unboxed.
READ MORE
Alibaba's Jack Ma urges Facebook to fix privacy issues
Jack Ma, founder of Chinese e-commerce giant Alibaba, on Monday urged Facebook Inc to resolve its data privacy problems, a day before the social media giant's founder, Mark Zuckerberg, was due to appear at U.S. congressional hearings.
READ MORE
Xiaomi pushes for smartphone component suppliers to invest in India
China's Xiaomi said it wants its global smartphone component makers to set up base in India, in what is likely to bring as much as $2.5 billion of investment to the South Asian nation while also creating up to 50,000 jobs.
READ MORE
Apple says all its facilities now powered by clean energy
Apple Inc on Monday said it had achieved its goal of powering all of the company's facilities with renewable energy, a milestone that includes all of its data centres, offices and retail stores in 43 countries.
READ MORE
Facebook CEO Mark Zuckerberg apologises for Facebook mistakes
Facebook Inc Chief Executive Mark Zuckerberg swapped his trademark T-shirt and jeans for a dark suit and a purple tie on Monday as he met US lawmakers to apologise for the social network's misuse of its members' data and to head off possible regulati…
READ MORE
Google Home to launch today: 14 things to know
READ MORE

In the store
Unsubscribe | Manage Subscriptions
Stories | Gadgets | Reviews | compare | Slideshows | Videos | Brands