| | |
| --- | --- |
| Follow us: | |
Here are some stories that you don't want to miss today
ZTE may not be able to use Google's Android OS now, here's why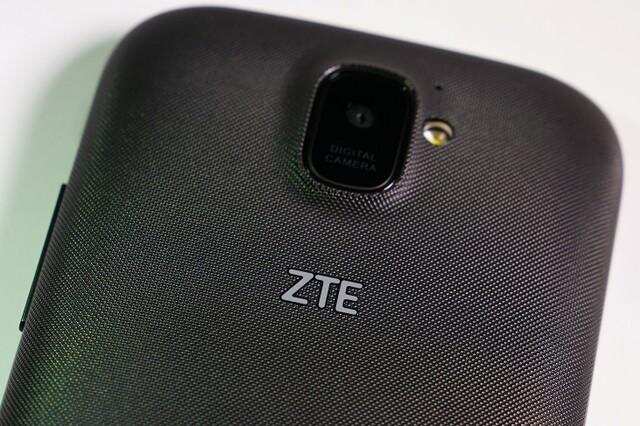 Chinese smartphone maker ZTE Corp's U.S. woes deepened on Tuesday, as regulators proposed new rules that could cut into its sales, while a supply ban means it may not be able to use Android software in its devices, according to a source.
READ MORE
Avoid the hassle and buy life insurance online
Huawei P20 Pro smartphone with triple camera to launch in India on April 24
hinese smartphone maker Huawei is all set to launch its first triple camera smartphone Huawei P20 Pro in India. The company has started sending out invites for the event on April 24, where it will unveil the device.
READ MORE
Xiaomi 10000mAh and 20000mAh Mi Power Bank 2i get a price hike in India
Chinese smartphone maker Xiaomi launched its made in India powerbanks with 10000mAh and 20000mAh battery last year in November. Both the powerbanks were launched on e-commerce websites Flipkart and Amazon last month. However, the company has now incr…
READ MORE
Don't miss out on blockchain diamond asset opportunities.
UIDAI brings updated QR code for offline Aadhaar verification
This would be especially handy for establishing the identity with non-statutory entities, say, the likes of online shopping portals when delivering goods.
READ MORE
'Hey Alexa, where's my delivery?' XPO Logistics unveils voice tracking
XPO Logistics Inc , the largest provider of last-mile deliveries for heavy and bulky items in North America, unveiled on Wednesday voice-enabled delivery tracking through Amazon.com Inc's Echo or Alphabet Inc's Google Home speakers.
READ MORE
EU antitrust chief says investigation of Google's Android, AdSense is advancing
Investigations into how Google may be using its Android smartphone operating system and its AdSense advertising service to thwart rivals are advancing, Europe's antitrust chief said on Wednesday, amid concern about the lengthy proceedings.
READ MORE
Amazon says it has more than 100 million Prime members
Amazon Inc said on Wednesday it now has more than 100 million Amazon Prime members globally.
READ MORE
China's ZTE delays earnings amid confusion over US ban
China's ZTE Corp on Wednesday postponed the release of quarterly earnings, saying it needs time to assess the impact of a US order that bans American companies from selling it parts, which could undermine its ability to manufacture equipment.
READ MORE
Facebook to change user terms, limiting effect of EU privacy law
FACEBOOK-PRIVACY-EU-Exclusive: Facebook to change user terms, limiting effect of EU privacy law
READ MORE
20 biggest flops from Apple, Google, Microsoft and others
READ MORE

In the store
Unsubscribe | Manage Subscriptions
Stories | Gadgets | Reviews | compare | Slideshows | Videos | Brands