| | |
| --- | --- |
| Follow us: | |
Here are some stories that you don't want to miss today
Another OnePlus 6's alleged image leaked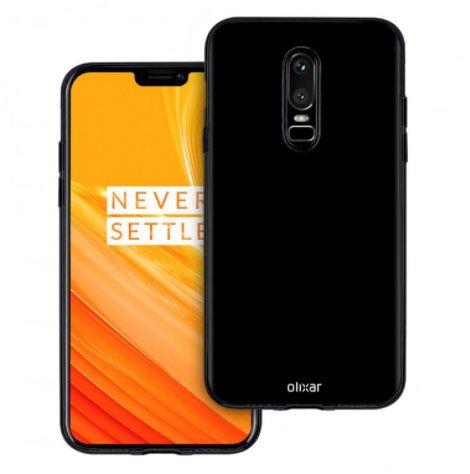 OnePlus is also set to launch the its much awaited flagship smartphone OnePlus 6. As the launch is coming near the teaser images of the smartphone keeps on surfacing online to build the excitement.
READ MORE
Capital Gains Simplified with MProfit
Download a free MProfit Portfolio Management Software to manage Stocks, MFs, Bonds & Other Assets
Xiaomi Redmi Note 5 Pro with dual rear camera to be available on Flipkart, Mi.com today at 12PM
Xiaomi launched the Redmi Note 5 Pro smartphone earlier this year. The smartphone has received good response from the customers. So, the company is giving you another chance to purchase the smartphone.
READ MORE
In biggest cryptocurrency theft in India, Bitcoins worth Rs 20 crore hacked
In what is being regarded as the biggest theft of cryptocurrency in the country so far, a leading bitcoin exchange firm has lost bitcoins worth Rs 20 crore after most of its wallets were hacked. Altogether 440 bitcoins were stolen in this way. ​
READ MORE
'10 days' hair oil – Get new hair growth.
China lays out self-driving rules in global race – China Daily
China has laid out national guidelines for testing self-driving cars as it looks to keep pace with the United States in a global race to develop autonomous vehicles, the China Daily newspaper reported on Friday, citing the country's industry ministry
READ MORE
Cyber, regulation biggest risks for Europe's businesses: Survey
Cyber and regulatory risk have become the biggest concerns for European business executives, overtaking political and economic risk, after several large cyber attacks and ahead of a major shake-up in data regulation, a survey showed on Friday.
READ MORE
Spotify buys 'cover song' licensing firm to tackle copyright risks
Spotify , the world's largest music streaming service, said on Thursday it is to buy Loudr.fm, a San Francisco-based provider of licensing technology to help it to locate songwriters and pay them royalties they are due.
READ MORE
US judge says Uber drivers are not company's employees
A US judge in Philadelphia has ruled that limousine drivers for Uber Technologies Inc are independent contractors and not the company's employees under federal law, the first ruling of its kind on a crucial issue for the ride-hailing company.
READ MORE
EU to demand improvements on tackling fake news by end of year
The European Union is set to demand tech giants like Facebook and Google do more to stop the spread of fake news on their websites by the end of the year to avoid possible regulatory actions, according to a draft document seen by Reuters.
READ MORE
5 ways Google is changing Gmail
READ MORE
Nokia 6 (2018), Nokia 7 Plus Android 8.1 starts receiving Android Oreo 8.1 update
Nokia recently launched its launched the Nokia 6 (2018) and the Nokia 7 Plus smartphones in India. Both the smartphones run Android 8.0 Oreo operating system out-of-the-box. The company has now started rolling out Android 8.1 Oreo update for both the…
READ MORE

In the store
Unsubscribe | Manage Subscriptions
Stories | Gadgets | Reviews | compare | Slideshows | Videos | Brands