| | |
| --- | --- |
| Follow us: | |
Here are some stories that you don't want to miss today
Xiaomi discontinues its first ever Android One smartphone in India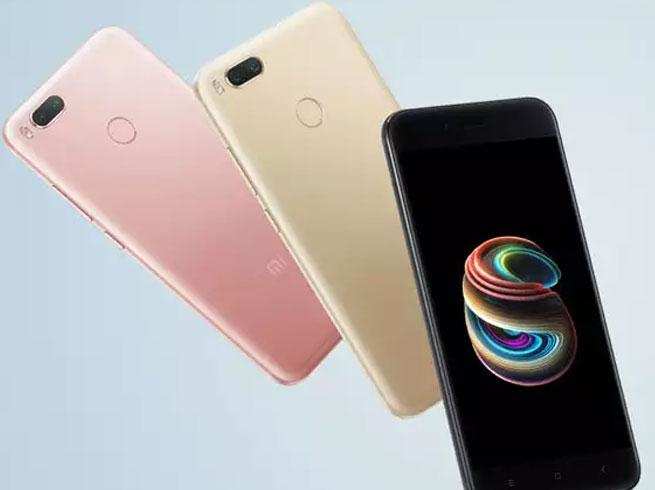 Chinese smartphone maker Xiaomi maker launched its first Android Oreo smartphone — Mi A1 in India last year. Earlier, this year the company also rolled out Android Oreo update for the same. However, now the company has decided to discontinue the sma…
READ MORE
Grow your hair back without any hassles!
WhatsApp is changing its 'delete for all' feature again
Facebook-owned WhatsApp has recently rolled out various new features in order to enhance the user experience. The company has now started rolling out a new feature which will enable the users to again download the deleted media files.
READ MORE
Vodafone, Idea may let go of over 5000 employees
Both companies — which are making losses have been advised by the nodal team handling the merger to shed at least 5,000 employees in the next few months.
READ MORE
'10 Days Hair Oil' – Ayurvedic Hair Oil that works 100%!
Smartphone addiction increases loneliness, anxiety and depression: study
Washington, Apr 14 () People addicted to smartphones are more likely to feel depressed, anxious and lonely, a study has found.
READ MORE
Soon, a 'confidential mode' for Gmail
Four days after the announcement of a new web design for Gmail, Google highlighted plans of developing a 'confidential mode' for its email service.
READ MORE
UK could launch retaliatory cyberattack on Russia if infrastructure targeted: Report
Britain would consider launching a cyber attack against Russia in retaliation if Russia targeted British national infrastructure, the Sunday Times reported, citing unnamed security sources.
READ MORE
Facebook fuels broad privacy debate by tracking non-users
During questioning by a U.S. Representative, Zuckerberg said that for security reasons, Facebook also collects "data of people who have not signed up for Facebook."
READ MORE
10 most downloaded apps in India
READ MORE
Apple memo warns employees to stop leaking information
Apple has been known to be among one of the world's most-secret companies. The Cupertion giant has a long history of trying to ensure that information about its products and strategy doesn't don't go out.
READ MORE
Talk to books, play word association with Google AI
Google has been working extensively on Artificial Intelligence (AI) and now it has given users a (fun) glimpse of how far natural language processing — that deals with machine reading comprehension — in the technology has come.
READ MORE

In the store
Unsubscribe | Manage Subscriptions
Stories | Gadgets | Reviews | compare | Slideshows | Videos | Brands