| | |
| --- | --- |
| Follow us: | |
Here are some stories that you don't want to miss today
Top 7 big screen LED TVs under Rs 30,000 from Xiaomi, Panasonic, Vu and more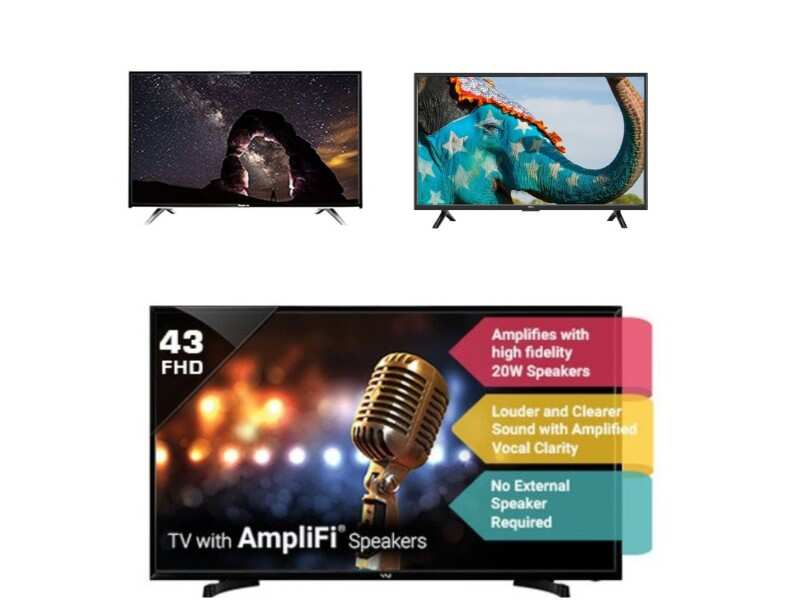 READ MORE
Here's why you need to avail life insurance
Infosys CEO Salil Parekh to receive annual performance-linked equity grant worth Rs 13 crore
The board of directors has also approved a change in the remuneration of company secretary AGS Manikantha, who will receive a fixed pay Rs 50.86 lakh per annum and variable bonus of Rs 13.87 lakh.
READ MORE
6 most-popular smartphones in the world in 2018
READ MORE
2 & 3 BHK Luxury Residences in sector 37C, Gurgaon from 63L*
Why WhatsApp is no threat to Facebook's dominance
Users who want to switch platforms after Facebook's data privacy scandal have nowhere to go as WhatsApp & Instagram are owned by the social media giant.
READ MORE
Facebook to hit e-commerce market with Marketplace in India
Facebook will begin testing business-to-consumer transactions on the marketplace this month ahead of a soft launch planned for June.
READ MORE
Flipkart's 'Complete Mobile Protection' plan makes your smartphone damage-proof: Here's how
READ MORE
Vodafone Now Offers 500MB More Daily 4G Data For Re 1 Extra
The new Vodafone prepaid plan for Rs 349 will offer the same benefits for a period of 28 days but will offer 3GB of daily mobile data instead of 2.5GB.
READ MORE
Here's why Truecaller is limiting its most popular feature
Truecaller, the popular communications app that helps in identifying unknown callers, is showing some users a notification stating that they have limited caller identifications left.
READ MORE
New Xiaomi US privacy policy will collect users' personal info, financial details and more
The new privacy policy will also let Xiaomi collect social information like current employer, current job title and education background in addition to device or SIM-related information like IMEI number, location, log and app information.
READ MORE
This smartphone is Xiaomi's biggest bet for 2018
The Redmi Note 5 Pro is the most-talked about – and sought-after – smartphone in Xiaomi's portfolio and it comes as no surprise that the company is betting big on it.
READ MORE

In the store
Unsubscribe | Manage Subscriptions
Stories | Gadgets | Reviews | compare | Slideshows | Videos | Brands