| | |
| --- | --- |
| Follow us: | |
Here are some stories that you don't want to miss today
This message is freezing WhatsApp across the world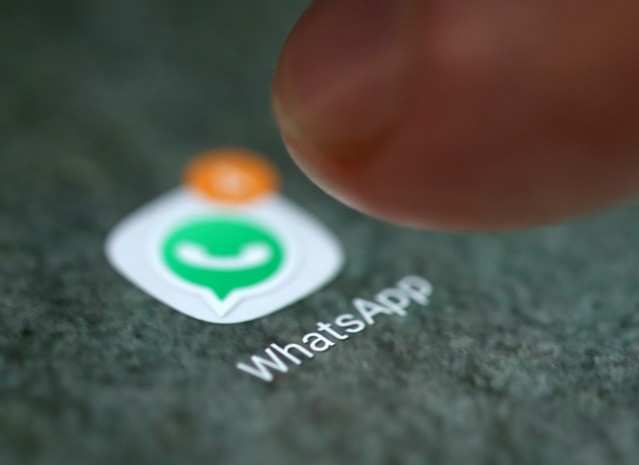 Recently, a news surfaced online suggesting that a Telugu text bomb was crashing the iMessage app on iPhones. Now, a similar kind of text bomb is spotted on WhatsApp is crashing the Android devices.
READ MORE
Online vs Offline life insurance – which one's better?
App designed at IIT Kharagpur to fight stress
Experts at IIT-Kharagpur have designed a free mobile app to help users quantify and fight stress. The app — Dhyanandroid — is derived from the words 'dhyan' (meditation) and Android (as it is designed for smartphone users).
READ MORE
Apple and Buffett saw value, and acted
Apple Inc was not the only one to leap on a chance to buy its stock at a fat discount last quarter as Warren Buffett stepped in to scoop up an additional 75 million shares for Berkshire Hathaway at the same time.
READ MORE
Broke man unable to pay 20 lacs for son's Blood Transfusion.
| | |
| --- | --- |
| KETTO | Recommended by Colombia |
UK watchdog orders Cambridge Analytica to hand over American's personal data
Britain's data privacy watchdog has ordered Cambridge Analytica to hand over all the personal information it holds on a U.S. academic, confirming the right of people abroad to seek data held by a UK firm.
READ MORE
Google I/O 2018: Android P, app updates and other likely announcements this week
READ MORE
How to check everything that WhatsApp knows about you
Facebook-owned popular instant messaging app WhatsApp too, stores some information about its billions of users globally, which you can now download thanks to the European Union's (EU) new data privacy rules which come into effect on May 25. EU's new …
READ MORE
20 top colleges with highest salary for tech graduates
READ MORE
Top 7 big screen LED TVs under Rs 30,000 from Xiaomi, Panasonic, Vu and more
READ MORE
Flipkart enters AC segment with Billion series; launches 1.5 ton split AC at Rs 21,999
Flipkart claims that its Billion air conditioners offer lower repair costs in comparision to other brands and electricity bill savings of up to Rs 9,000 per year
READ MORE
Coolpad wants Xiaomi to stop selling these 5 Mi smartphones
Coolpad Group subsidiary Yulong Computer Communications Technology (Shenzhen) Co Ltd had sued Xiaomi for infringement of three patents related to system UI, notifications and app icon management.
READ MORE

In the store
Unsubscribe | Manage Subscriptions
Stories | Gadgets | Reviews | compare | Slideshows | Videos | Brands