| | |
| --- | --- |
| Follow us: | |
Here are some stories that you don't want to miss today
Sachin Bansal quits Flipkart as Walmart wanted only one founder on board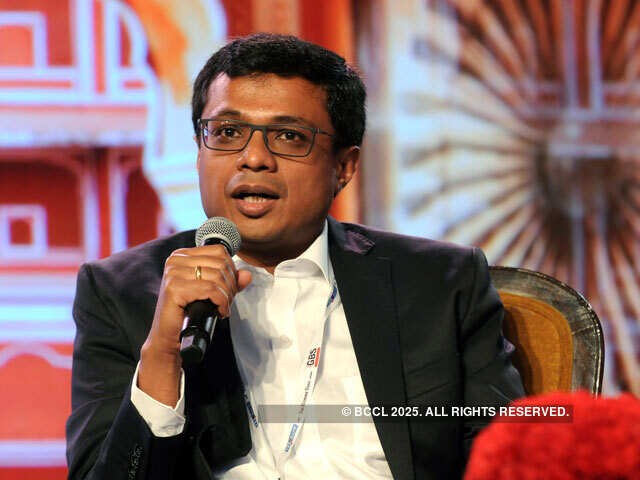 In a bid to forestall the queries, Flipkart group CEO Binny Bansal told employees at a town hall that Sachin was "not part of the platform anymore".
READ MORE
YES Bank's initiative for providing clean drinking water
Alphabet, Intel, FedEx, AT&T among drone pilot winners
The Federal Aviation Administration on Wednesday is unveiling 10 pilot projects from counties, cities, states and universities that have been selected to help speed the use of unmanned aerial vehicles, or drones including many major corporate partner…
READ MORE
Xiaomi Redmi S2 with 18:9 display, dual-lens camera to launch today
The Xiaomi Redmi S2 will be available in three RAM and storage options. The Xiaomi Redmi S2 with 2GB RAM and 16GB internal storage is expected to be priced at CNY 1,000, which roughly translates to Rs 10,500.
READ MORE
Mutual funds comparison | RupeeVest
Best analytical tool to compare & Invest in top performing mutual funds.
Apple Watch 3 Cellular first impressions: Price, features and more
The Apple Watch 3 Cellular is available in two sizes—38mm and 42mm. The 38mm Apple Watch 3 GPS and Cellular costs Rs 39,080 while the bigger 42mm version costs Rs 41,120.
READ MORE
China's ZTE Corp says main business operations cease due to US ban
"As of now, the company maintains sufficient cash and strictly adheres to its commercial obligations subject in compliance with laws and regulations," it said
READ MORE
Amazon rolls out model 'smart' homes for US shoppers to try out Alexa
Amazon.com Inc on Wednesday said it has set up model "smart" homes across the United States for shoppers to experience what it's like for voice aide Alexa to dim the lights, turn on the TV or order more laundry detergent.
READ MORE
Qualcomm sets new $10 billion buyback plan
Chipmaker Qualcomm Inc said on Wednesday its board has approved a new $10 billion buyback program that replaces the previous $15 billion stock repurchase program announced in March 2015.
READ MORE
US drone programme taps Alphabet, passes over Amazon, China's DJI
The US Transportation Department's 10 winning drone pilot projects aimed at spurring the use of unmanned aerial vehicles in a wide variety of fields do not include Amazon.com Inc and China's DJI, but do involve Alphabet Inc , Qualcomm Inc and Microso…
READ MORE
H1B visa: These countries got the most approvals
READ MORE
15 new features in Google's latest Android operating system
READ MORE

In the store
Unsubscribe | Manage Subscriptions
Stories | Gadgets | Reviews | compare | Slideshows | Videos | Brands