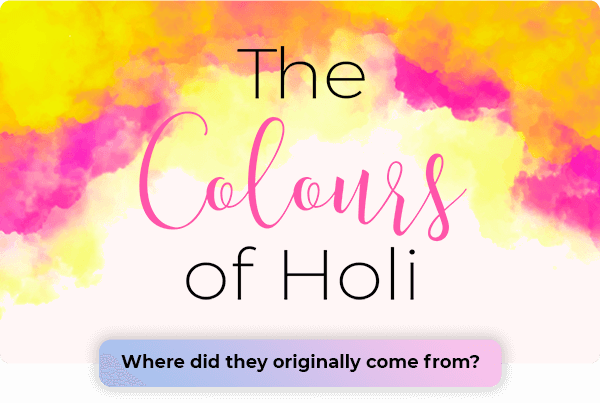 Have you ever wondered about this? This year, while gearing up with gulal and pichkaris, we did a little research. Here's what we discovered.
Krishna, Radha and a prank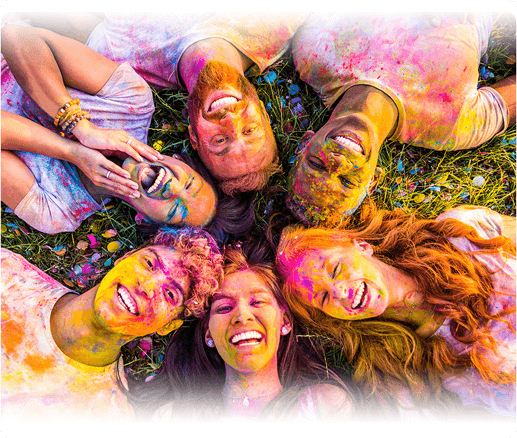 The story goes that the young Krishna once looked at his own dark-skinned self and at the fair-skinned Radha. Why was there a difference, he wondered. He started pestering his mother Yashoda for answers.
To pacify him, Yasodha said that it didn't matter: with gulal, we could all be any colour we want. The naughty Krishna at once picked up a pichkari and splashed Radha and the other gopis with myriad colours. Clearly, they had so much fun that this became a tradition that has continued to this day!
Read more on holifestival.org
What colours did they play with?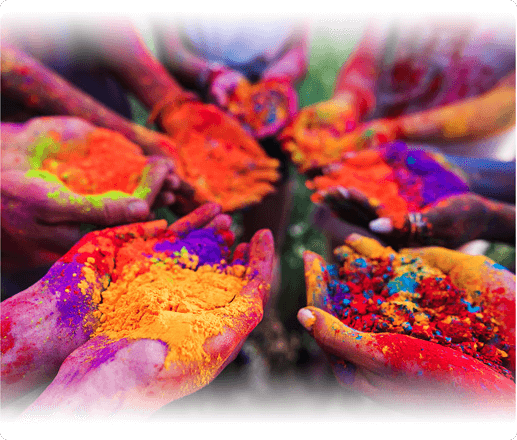 There's no real way to know. But we can be sure these colours were natural and organic. In ancient India, certain plants and spices were used to create dyes and the same would have been used for gulaal too with rice powder or atta as the base.
| | | |
| --- | --- | --- |
| |   | Blue from the indigo plant |
| | | |
| --- | --- | --- |
| |   | Red from red sandalwood and hibiscus flowers |
| | | |
| --- | --- | --- |
| |   | Orange from the Indian coral tree |
| | | |
| --- | --- | --- |
| |   | Green from henna and neem leaves |
Explore our skin-friendly herbal gulal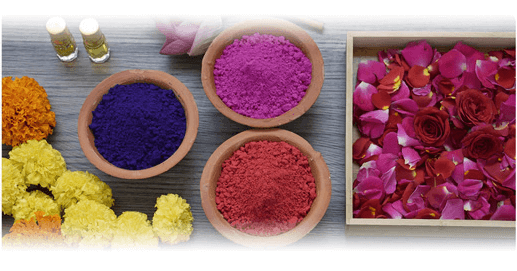 Ready to ring in the rang?
Get all you need for this Holi-day on bigbasket.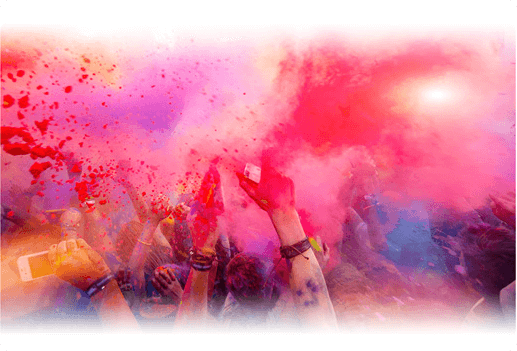 We hope you found this little read interesting!
Play with colours but do stay safe: keep them away from young children, pets, and anyone who isn't keen on playing.
Happy Holi!
From all of us at bigbasket