Sunday, 21 May, 2017

Entertainment

Watch: Aamir Khan shares his favourite Sachin Tendulkar moment
Like most of us are, Aamir Khan too is a big fan of the cricket legend Sachin Tendulkar.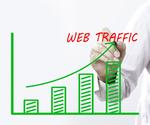 Grow business with quality traffic on site
Reach premium & targeted audience with Colombia-premium network of more than 8.5 million daily users
Recommended by Colombia


'Baahubali 2: The Conclusion' box-office collection: Film's Hindi version sets record for highest fourth Friday
Not a day goes by when S.S. Rajamouli's magnum opus doesn't create a record at the box office.
Pic: Shahid Kapoor has stars lined up at daughter Misha's feet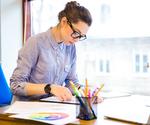 Your chance to carve your path to success
Every great design begins with a story, sketch your story at WWI School of Design
Recommended by Colombia


Deepika Padukone bids adieu to Cannes Film Festival

Most glamorous sister duos of Bollywood
Here's a list of the most glamorous sister duos in tinsel town.
Pic: Lisa Haydon blessed with baby boy

Deepika and Elle Fanning enjoy a sunny day out at Cannes
Deepika Padukone, who set the Cannes red carpet on fire with her fierce fashion style on the first two days, was captured enjoying a day out with Hollywood actress Elle Fanning.

'Sachin: A Billion Dreams': What to expect from the film
The long-in-the-works project based on Sachin Tendulkar's journey from a young boy who aspired to play for the Indian cricket team to the man who reached the highest echelons of in…

'Baahubali 2' box-office collection Week 3
SS Rajamouli's 'Baahubali 2: The Conclusion' has had yet another phenomenal week at the domestic box-office.

Movie Review: Half Girlfriend
Half girlfriend or boyfriend is that person many of us have encountered on campus. However, do we really want to relive those memories? It depends entirely on the mood.
Read more »