Sunday, 09 April, 2017

Entertainment

This video of Badshah translating his lyrics to English has #viral written all over it
Speaking exclusively to TOI Entertainment, Badshah decodes some lyrics for his fans.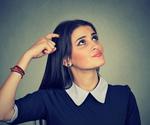 Forget 4%, now earn 8.65%* on your savings
Still keeping money in a savings A/c? Switch to FundsIndia's Super Savings account!
Recommended by Colombia


Kamal Haasan escapes fire tragedy at Chennai residence unhurt
Actor-filmmaker Kamal Haasan on Saturday said he escaped a fire accident at his Chennai residence on Friday night.
AbRam sports matching tattoo like SRK and it's adorable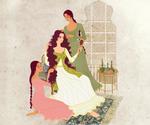 Hair secrets that have outlived generations
Hair care gems from princesses, for hair that inspired poetry
Recommended by Colombia


Bollywood congratulates Akshay Kumar and Sonam Kapoor on National Award wins
A host of Bollywood celebs like Rishi Kapoor, Karan Johar, Arjun Rampal, Farhan Akhtar, Alia Bhatt and many more congratulated the actors for their success. Here's what they had to…

Pics: AbRam's day out with daddy Shah Rukh Khan leaves the internet gushing
It is that time of the year again where our favourite cricket teams battle it out against each other on the field while we sit back and enjoy the show.

Movie review: Mirza Juuliet
'Mirza Juuliet' crumbles under its own ambition and becomes a cinematic tragedy instead
Priyanka Chopra reacts to 'Ventilator' winning three National Film Awards
Her debut home production, Marathi movie 'Ventilator', has won three National awards and Priyanka Chopra says such honours are encouraging but they don't dictate the films she will…
Kamal Haasan's house on fire, actor had a narrow escape
Veteran Tamil actor Kamal Haasan escaped a minor fire accident that happened at his residence during the wee hours of Saturday night. Thankfully, with the help of his staff, the 62…
64th National Awards: Complete winners' list
The much-awaited winners' list of the 64th National Awards was announced on Friday morning.
'Baahubali': 5 iconic moments from the film
As the film gears up for its second run at the box-office, we take a look at the five most memorable moments from the film…
Read more »