Sunday, 16 April, 2017

Entertainment
SRK: When my films don't do well, I lock myself in the bathroom
Shah Rukh Khan was present at the San Francisco International Film Festival (SFILM), which paid a tribute to Shah Rukh in its 60th year.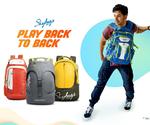 Skybags Keepin' it Fresh with 2017 Collection
Play back to back & set the trend with Skybags' stylish new 2017 backpack collection, in stores now.
Recommended by Colombia


Jhanvi shares a stunning picture with sister Khushi 
Sridevi and Boney Kapoor's daughter Jhanvi Kapoor has managed to grab attention even before her entry into Bollywood.
Watch: SRK grooves to 'Lungi Dance' in San Francisco
For Bollywood superstar Shah Rukh Khan, it was time to pull out the tuxedo, shave off his scruffy beard and head on over to the 60th San Francisco Film Festival. The actor, who was…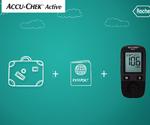 Make Accu-Chek a part of every travel plan.
Monitor your blood glucose on the go with Accu-Chek Active. Buy now!
Recommended by Colombia


Virat's new profile picture with Anushka

Movie review: Fast & Furious 8

Movie review: Begum Jaan
Vidya invests fully in Begum and her dialogue-baazi (a lot of which is raunchy) will get ceetis.
Bipasha shares an adorable picture with KSG
Bollywood couple Bipasha Basu and Karan Singh Grover have never shied away from showing off their love on social media or during public appearances and this time it's no different.

Karisma Kapoor's ex-husband Sunjay Kapur gets hitched
Yesterday, according to reports, Sunjay got married to Priya Sachdev, who is the ex-wife of Indian-American hotelier Vikram Chatwal

Parineeti Chopra's most stylish Instagram pictures

Kabir Khan reveals 'Tubelight' trailer is just weeks away from releasing
Even though Salman Khan's 'Tubelight' is set for an Eid release this year, the film's makers have not released a teaser or a trailer yet. The film's director Kabir Khan opened up a…
Read more »