Sunday, 19 February, 2017

Entertainment
Neil Nitin Mukesh-Rukmini's wedding reception
The royal wedding of Neil Nitin Mukesh and Rukmini Sahay in Udaipur was followed by a star-studded reception in Mumbai.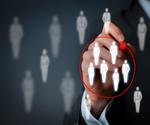 Promote content on Times of India network
With the largest pool of premium audiences, Colombia helps your business growing. Switch to it now!
Recommended by Colombia

Sonam's throwback picture is extremely cute
Clad in her school uniform, with a water-bottle at an arm's length, Sonam paints the vintage picture with an innocent stare to the camera.

Divya Dutta: I am a greedy actor
Divya Dutta, who plays a rude and ruthless, corrupt chief minister in 'Irada' spoke exclusively to Timesofindia.com about her character in the film, on-screen camaraderie with Arsh…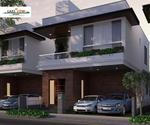 Plots starting from Rs. 55 lakhs
Buy a plot in Electronic City Phase I that's equipped with amenities and gives you a beautiful view.
Recommended by Colombia


Malayalam actress Bhavana 'kidnapped', released; driver arrested
Popular Malayalam film actress Bhavana was abducted for a while on way from Thrissur to Kochi on Friday night by some people who reportedly took pictures of her to blackmail her. H…

'The Ghazi Attack' box-office collection Day 1
The first Indian film on war at sea 'The Ghazi Attack' opened to a lukewarm response at the box office.

Ranbir Kapoor and Saif Ali Khan turn chefs
The Kapoor family is known for their love for food and Karisma Kapoor's instagram picture makes it evident.

Movie Review: Running Shaadi
While there may not be much of a Shaadi, there's definitely a lot of fun running around that you may want to check out.

Madhuri's inspiring message for the dreamers
This time around, the Dhak Dhak girl had a special message for her fans on Saturday morning.

Movie review: Irada
The film's attempt to educate the audience on the perils of chemical contamination, reverse boring and groundwater pollution that is a harsh reality around urban townships is half-…

Deepika Padukone or Blake Lively: Who rocked the floral dress?
Read more »