Sunday, 02 April, 2017

Entertainment

Movie Review: A Last Conjuring
Straight up, A Last Conjuring is a bad mix of some of the popular horror films of the recent times.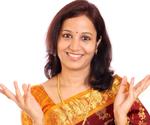 Best SIP Investment Plans in 2017 to Make You Rich!
Now is the time to save your money in some of the best tax-saving funds in India! Click here.
Recommended by Colombia


Akshara Haasan: I think like a dude sometimes

No make-up allowed on the set of 'Begum Jaan'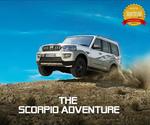 The Scorpio Adventure. Limited edition.
Oozing with attitude & loaded with features to get your pulse racing.Check it out now
Recommended by Colombia


Russell Peters: I have many friends in B'wood

Lauren Gottlieb sizzles in Badshah's new single

Shah Rukh Khan turns introspective as he completes 25 years in the Maximum City
The superstar completed 25 years in Mumbai this month and it coincided with the inauguration of a new VFX office under his banner of Red Chillies.
Movie Review: Naam Shabana
Shabana Khan (Taapsee) is the special agent who is entrusted the task of assassinating a deadly arms dealer(Prithviraj) by the Indian Intelligence Agencies.

Movie Review: The Boss Baby
The Boss Baby will test your threshold for quirky stories.
This star wife is flooded with film offers
It is not too often that we hear of celebrity wives getting film offers to star with their significant other on the big screen, but never say never in Bollywood.
Pics: Alia Bhatt's London vacation will make you want to plan yours ASAP!
After giving a smashing hit at the box-office in Shashank Khaitan's 'Badrinath Ki Dulhania' co-starring Varun Dhawan, Alia Bhatt has been spotted chilling in the United Kingdom.
Read more »