Sunday, 12 March, 2017

Entertainment

Here's why the Bachchans will not throw a Holi bash this year
While several Bollywood stars will be heading out to the biggest and wildest bashes, the industry's first family, the Bachchans will be absent from the festivities.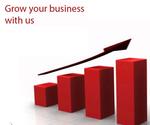 Want to post your ad? Switch to Colombia
With the largest pool of premium audiences, Colombia helps your business growing. Switch to it now!
Recommended by Colombia


Sonam Kapoor responds to Kangana Ranaut's nepotism comment
Watch: Mira Rajput talks about pregnancy and losing weight the healthy way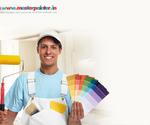 Looking for a painter? Look no further!
Find trained painters near you in just 3 easy steps ! Log on to Masterpainter.in now !
Recommended by Colombia


Katrina Kaif injured on sets of 'Jagga Jasoos'
Katrina Kaif, who was busy with the finishing touches of Anurag Basu's 'Jagga Jasoos', suffered an injury on the sets of the film.
"There are no free lunches and everyone needs to be compensated for their work," says Bipasha Basu in an open letter

Movie review: Badrinath Ki Dulhania
Badrinath Ki Dulhania is a rucksack full of radioactive social issues handled cautiously with bedazzled Dharma gloves.
Alia Bhatt's soulful rendition of 'Humsafar' from 'Badrinath Ki Dulhania' will make a tug at your heartstrings
Varun Dhawan and Alia Bhatt starrer 'Badrinath Ki Dulhania' has hit theatres.

Movie review: Kong: Skull Island (3D)
While this instalment tries to match up to Peter Jackson's 2005 adventure, it lacks its epic cinematic moments, like Kong scaling the Empire State building.
Aishwarya Rai Bachchan's father's condition critical; Amitabh Bachchan pays a visit
Aishwarya Rai Bachchan's father Krishnaraj Rai, who was admitted to the Lilavati Hospital in Mumbai a fortnight ago, is reportedly in critical condition.
Here's what Tiger Shroff had to say about Ram Gopal Varma's 'machoism' comment
Tiger Shroff today said that he is not even close to what his father is while responding to director Ram Gopal Varma's comment that the young actor should learn "machoism" from Jac…
Read more »