| | |
| --- | --- |
| | Sunday, April 12, 2020 |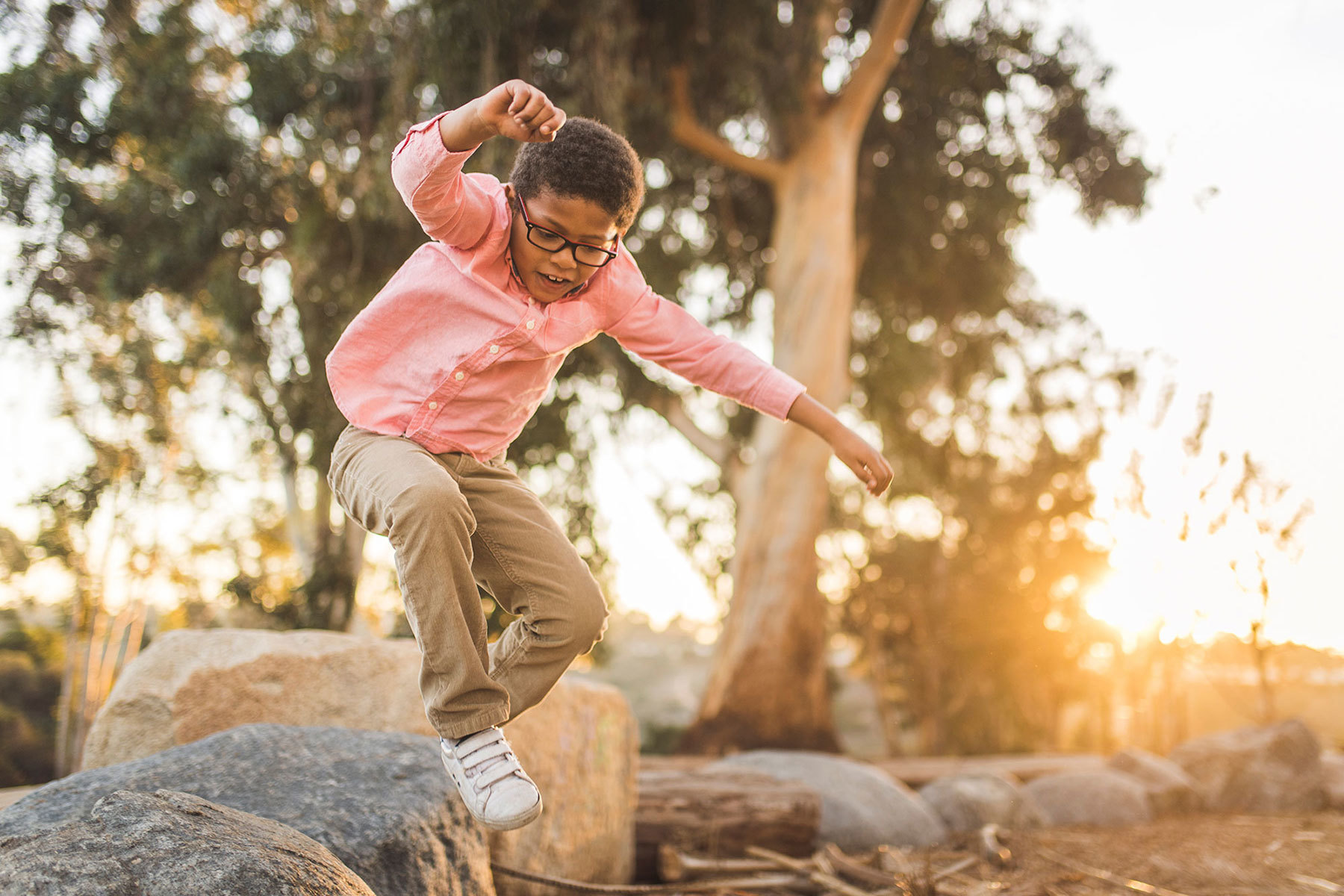 PHOTOGRAPH BY CAVAN IMAGES, GETTY IMAGES

If you want to get this newsletter every week, sign up here. If you want your kids to get Nat Geo Kids or Nat Geo Little Kids magazines, subscribe here.

By Rachel Buchholz, KIDS AND FAMILY Editor in Chief

A dad I know was bemoaning the challenges of getting his kids outdoors for some much-needed energy burn-off time. His neighborhood park? Taped off. His local lake? Closed. And now they're all supposed to be wearing masks anytime they're in public? It's like the outdoors have become about as accessible as toilet paper or flour.

No one questions the importance of getting children outside. Studies have shown that interacting with nature can improve brain function and ease anxiety. All that is so important now that most states have issued some kind of stay-at-home order, keeping children tethered to their couches for much of the day.

Nowadays, the key to playing outside is playing it safe. Because hard surfaces can host COVID-19 for days, playgrounds are pretty much off-limits. But children will likely find another way—parents just need to create opportunities and keep acting as the social-distancing police. "Parents worry they don't have outside activities for their kids," says Christy Merrick, a children's outdoor experience expert, in a Nat Geo article about keeping children safe outside and new ways to play. "But the reality is that kids naturally know how to play." (Here's an idea for a more educational outdoor experience.)

And those recommended masks? Take a cue from pediatrician Claire McCarthy of Boston Children's Hospital. She tells Nat Geo that her family always has the cloth masks with them outside; that way they can quickly put them on if they're unable to keep a safe distance from others.

Maybe those masks will spark imaginative play: After all, it's kind of like we're surrounded by a bunch of tiny, spiky, little train robbers.

How are you getting your children outside? We want to hear from you!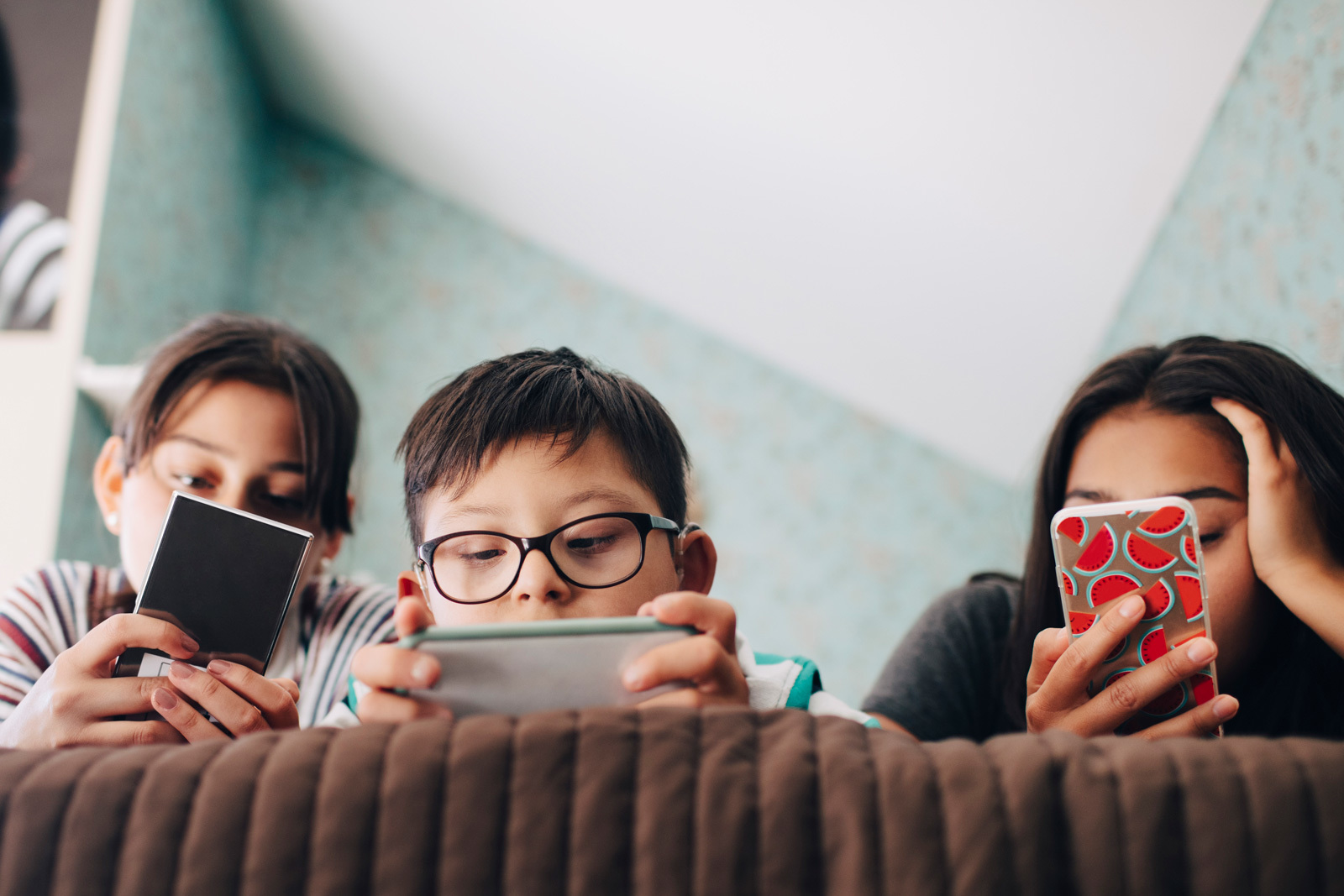 PHOTOGRAPH BY MASKOT, GETTY IMAGES
Screening the screen time: That two hours max of kids' screen time? Yeah, right. With most children now at home, parents are understandably concerned about the amount of media consumption kids are engaging in. Don't be. "As long as you're having meaningful interactions with your kids throughout the day, it's OK," says Caroline Knorr, senior parenting editor for Common Sense Media. These days, writes Nat Geo's Christine Dell'Amore, the key is not to stress out over the amount of time, but to focus on how screen time is a part of your family life. Is it helpful? Then go for it.

We know about the tiger: There's no evidence your cat or dog can infect you with COVID-19. There have been a few cases of probable human-to-animal spread, such as the tiger at the Bronx Zoo, but as our ANIMALS editor, Rachael Bale, points out, none of the first 1.5 million human cases are believed to be caused by a domesticated animal (or a big cat). As scientists have said: If it happened, we would have known by now.

Awww! Speaking of cats, Rachael Bale recommends watching this webcam of 4-day-old cheetah cubs at the Smithsonian's National Zoo and Conservation Biology Institute in Front Royal, Virginia.

Trying 'porchtraits': How can you commemorate being together when you're at home? You've got a birthday to mark? A family portrait to take? These days, a porch or set of steps is an ideal backdrop for a "porchtrait," the Christian Science Monitor writes.

Family Discussion: If you have enough to eat and a roof over your head right now, but others do not, how can you help? Should you consider giving to a local food pantry, or another place (Fidelity has these general category recommendations).
Should you consider a family project to write a letter to an elderly relative, or to people at a nearby senior residential center? Here's what one class did in Utah. Is there a relative living by themselves you could call?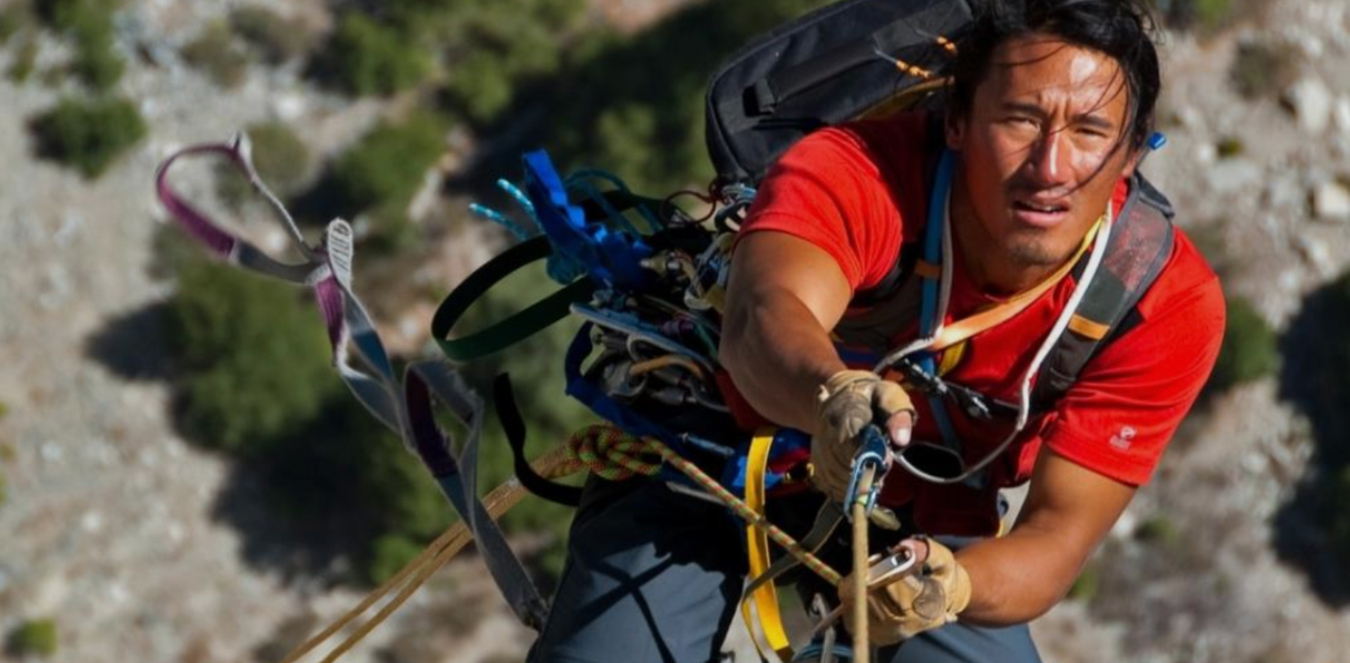 PHOTOGRAPH BY JIMMY CHIN
If Jimmy Chin can do it … The adventurous climber and filmmaker of the suspenseful documentaries Free Solo and Meru, accustomed to bracing himself for the unknown, is also waiting out the coronavirus pandemic at home with the kids. We checked in with Chin (pictured climbing El Capitan's Pacific Ocean Wall in Yosemite National Park) at his place in the Tetons in Wyoming. "We're doing what we can do—trying to get outdoors once a day, doing cleaning and lots of house projects," Chin tells Nat Geo's Jennifer Barger. "The kids keep cross-country skiing in the yard and building snow forts."

Why you're not multitasking like you used to: You'd think that saving commute time and dry-cleaning pickup, etc. would allow you to cruise through your day, but it's not. Don't beat yourself up about it, says the New York Times' Taylor Lorenz. You've got these primal concerns now: Is everybody safe? Is there enough food? How long is this going to go on? Her advice: eat, sleep, and exercise as best you can. Realize that no one is working at 100 percent right now (nor parenting at that level).

You think you're bored? Journalist Jason Rezaian was stuck on trumped-up charges in an Iranian prison for 544 days. His tip? Find things to laugh about. "If I could find them in solitary confinement, you can find them in your living room," he writes. Sister Mary Catharine Perry of New Jersey has practiced social distancing for 29 years. Her tip? "Life isn't meant to be rushed," she says. "Use this time to get to know yourself." Mauro Morandi has lived alone on Italy's Budelli Island for 31 years. His tip: Embrace the solitude. "What I love the most is the silence," he tells Nat Geo. "The silence in winter when there isn't a storm and no one is around, but also the summer silence of sunset."

Music tastes shifting? Are you listening to more classical music during the day? Even more children's songs? Streaming services are reporting higher usage of those genres, at the expenses of new music, throughout the coronavirus pandemic. Another beneficiary: older music, "perhaps as listeners seek solace in their favorites," the New York Times reports.

If you must: Love making those home-cooked meals? Maybe less so than last week? Here's a state-by-state look at popular takeout orders, with miso soup and french fries scoring highly. Kentucky and Tennessee readers: Is Pad Thai really your favorite? And Oklahomans: Spicy tuna roll? Let us know. We're getting hungry.
TRY THIS: BOREDOM BUSTERS FOR KIDS
Keeping kids' brains active: Tuesday is National Dolphin Day! Get your kids pumped up with this fun music video that'll get them moving, then have them read all about these incredible sea mammals. Children can even be the swimmers by playing the online game Dolphin Diving. (If your kids are more into flying creatures, they might like the Nat Geo Kids Ultimate Field Guide: Birds.) Check out the Nat Geo Kids website for more animals, plus country profiles, outdoor activities, and more.

We asked, you answered: Last week we asked you what you were doing to keep your children connected during a time of social distancing. Ideas include a neighborhood video walk with a relative, virtual game nights and book clubs, and opening up video chats to friends of friends so that children can establish bonds with new kids.

But wait, there's more: Did you know that … a crocodile can't stick out its tongue, or that apples float but pears sink? Check out our Weird But True Board Game, awash in wacky facts.

Looking for more learning? This week on NatGeo@Home, we'll be featuring a personality quiz about dinosaurs, instructions for kids to make their own guitar, and advice for parents on safe video viewing.

This newsletter was edited and curated by David Beard and Rachel Buchholz. Let us know if you have any tips, links, or ideas to make it better. Have a safe and a sane (as possible) week ahead!
| | |
| --- | --- |
| | SHARE YOUR THOUGHTS |
Your feedback is valuable to us.
Take our survey and share your thoughts about our emails.