| | |
| --- | --- |
| Follow us: | |
Here are some stories that you don't want to miss today
Bitcoin frenzy settles down as big players muscle into market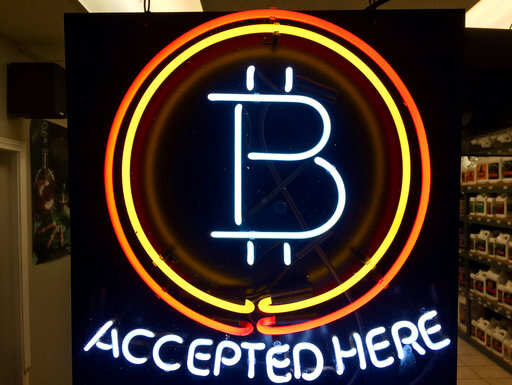 After bouncing up, falling down and keeping investors on the edges of their seats, bitcoin may be maturing into a period of relatively boring stability, experts say.
READ MORE
Which type of life insurance suits you best? Find out
Sprint and T-Mobile to merge in $26.5 billion deal
T-Mobile and Sprint reached a $26.5 billion agreement Sunday to combine in a deal that would reshape the U.S.wireless landscape by reducing it to three major cellphone providers.
READ MORE
Baidu to sell majority of financial services unit for $1.9 billion
China's Baidu Inc said it will sell a majority stake in its financial services business for about $1.9 billion to a consortium led by TPG Capital Management LP and Carlyle Group LP, as it seeks funding to take on established fintech firms in China.
READ MORE
Grey's Anatomy seasons 1 to 12. Now at at 999 for a year
Google celebrates Dadasaheb Phalke's 148th birth anniversary with Doodle
Google on Monday dedicated its creative doodle to mark the 148th birth anniversary of the father of Indian Cinema Dhundiraj Govind Phalke, popularly known as Dadasaheb Phalke.
READ MORE
Coolpad Cool 2 smartphone with 18:9 aspect ratio launched in China
Coolpad has not yet revealed the price or the availability of the Cool 2 as of now, but given that the smartphone maker has resumed its India operations — with the launch of Coolpad A1 and Mega 4A earlier this month in the country — it is expected …
READ MORE
Apple India's net profit surges by 44% and so does its India ambition
Apple India's total income (including other income) grew by 17% to touch Rs 11,704.5 crore in FY17, up from Rs 9,997.6 crore in the previous fiscal.
READ MORE
Exits in smartphone market up six-fold on rising competition, says report
The top five smartphone brands — Xiaomi, Samsung, Oppo, Vivo and Huawei — currently control over 72% of the market against 63% in 2015, albeit with a different brand combination.
READ MORE
Google co-founder Sergey Brin has a message for AI fanatics
Alphabet's primary unit, Google, has drawn global scrutiny for its dominance in online search advertising, its policies around user privacy and its role in helping politically consequential misinformation spread online.
READ MORE
4 new features that will change the way you use Gmail
As part of this makeover, Google has rolled out many new elements, both in terms of security and design, but there are some that stand out for the sheer way it changes the way we use this email service for the better.
READ MORE
How to start a YouTube channel and make money in India
Starting a YouTube channel seems like the easiest way to get a secondary source of income and a chance to "be-your-boss" in India.
READ MORE

In the store
Unsubscribe | Manage Subscriptions
Stories | Gadgets | Reviews | compare | Slideshows | Videos | Brands