| | |
| --- | --- |
| | Sunday, July 25, 2021 |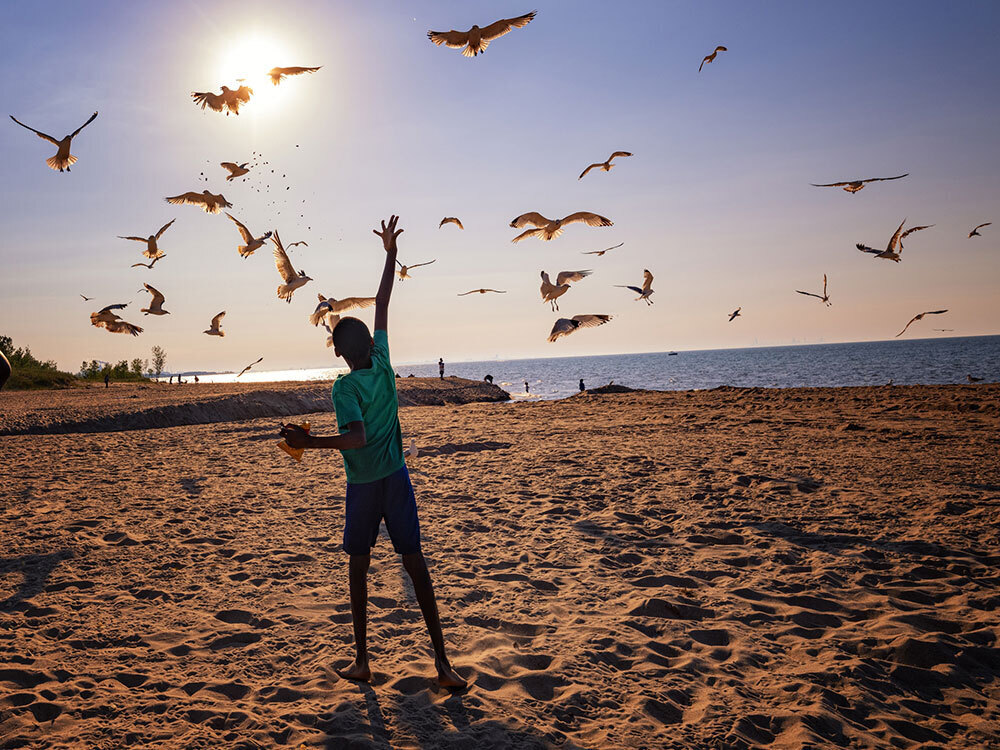 PHOTOGRAPH BY KEITH LADZINSKI, NATIONAL GEOGRAPHIC
By Amy Alipio, TRAVEL Deputy Managing Editor

Confession time: I've never been much of an outdoorsy person. Sure, I've hiked, biked, dived, climbed, skied, paddleboarded, and—on one particularly painful occasion—snowboarded, but my preference has always leaned more toward museums, theaters, bookstores, and other indoor spaces. Until COVID hit.
Now my family and I have gotten into nature-based pursuits like trail walking, bird watching, and lake swimming. And parks have become our go-to weekend destination. We're not alone, as these images of crowding at national parks show. But there are things we can do to keep family-whining to a minimum and help protect our wild spaces at the same time. (Tell me what your tips are!)

Of course, heading to lesser-known parks, ones that don't have TV series named after them, allows you to avoid the lines but not the natural wonders. It also helps to ask park rangers their tips. At Indiana Dunes National Park (pictured above), for example, they urge beachgoers to stick to the West Beach area, which has more parking than the entire east section of the park combined.

To keep kids engaged and learning, the National Geographic Society recently launched Summer Adventures on the Road, a free, immersive educational experience that takes kids on virtual journeys to U.S. national treasures. This year, the guides help families explore three different wildernesses—Yellowstone National Park, Everglades National Park, and Monterey Bay National Marine Sanctuary. The materials can be used for at-home virtual learning or during in-person trips.
Printable activity guides tell stories of Indigenous peoples' history and teach how to read park maps; blank pages leave room for creative minds to sketch wildflowers or recount the day's adventures. Access the guides on the road and kids can find links to Kahoot trivia games ("Wyoming's flag depicts what animal that can be found in Yellowstone?") and Nat Geo wildlife videos. My favorite aspect of the guides are the lists of age-appropriate recommended reading. (Because I believe kids can travel the world via books.)

Nat Geo Kids' Junior Ranger Activity Book is also a good way to keep them busy, with puzzles, games, and fun facts, and is inspired by the National Parks' outdoor-based Junior Ranger Program.

Once you're out of the car, help kids discover wildlife clues to spot animals, but read these tips to avoid disrupting wildlife and having awkward animal encounters.

Sometimes the issue is less about what to do at national parks, but how to imagine yourself welcome there in the first place. Groups such as Outdoor Afro and the teen-focused Rainbow Conservation Crew help make our national parks more accessible and inclusive.

As for me, I've learned that I don't have to give up my indoorsy interests to be outdoors. After all, I can always find art in nature, drama in sunsets, and stories in the stars.

If you want to get this newsletter every week, sign up here. If you want your children to get Nat Geo Kids or Nat Geo Little Kids magazines, subscribe here.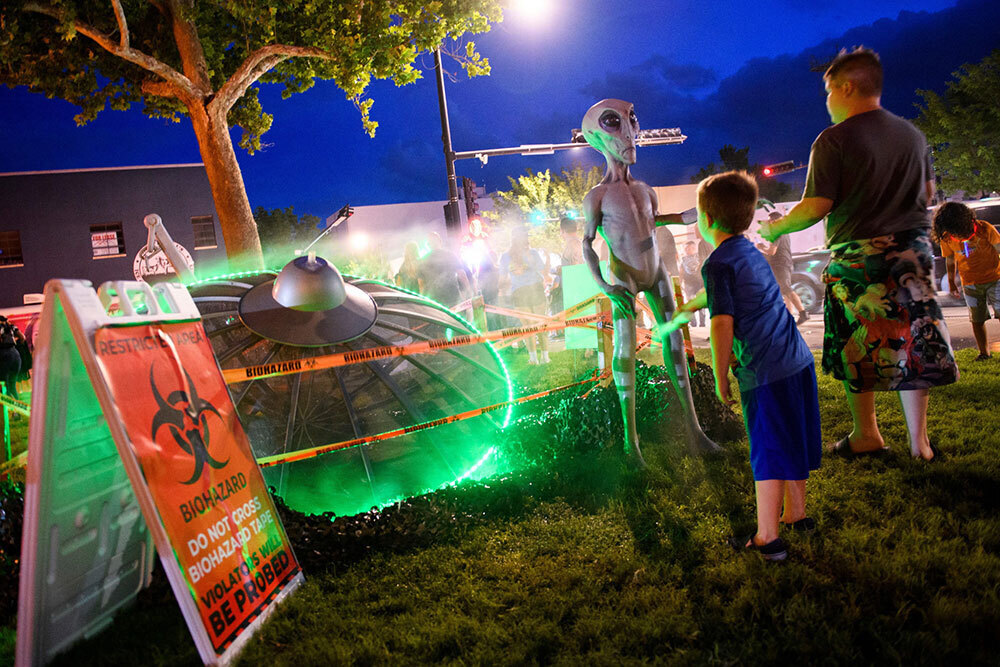 PHOTOGRAPH BY PATRICK T. FALLON, AFP/GETTY IMAGES
Close encounters. I'm not the only one who wants to believe E.T. is out there (or at least Baby Yoda). A Gallup poll discovered that a third of Americans do, too. They flock to events like the family-friendly AlienFest (shown above), in Roswell, the New Mexico city that bills itself the "UFO Capital of the World," after an alleged UFO crash landing there in 1947. But families can also visit places where scientists work to detect life beyond Earth, such as the Allen Telescope Array, in California, and the Green Bank Observatory, in West Virginia. "The question is not if we will find life on other planets," says Ravi Kopparapu, planetary scientist at NASA's Goddard Space Flight Center, "but when."

We asked, you responded. Last month, when we wrote about how fairy tales inspire travel, I loved hearing back from readers about their own favorite fables, including Viking tales that had sparked one reader to book a cruise to Scandinavia. Another reader recommended the Russian tale "The Fool of the World and the Flying Ship," which, he writes, has "(interestingly enough) religious underpinnings and a heavy slice of gratitude that was tastefully done."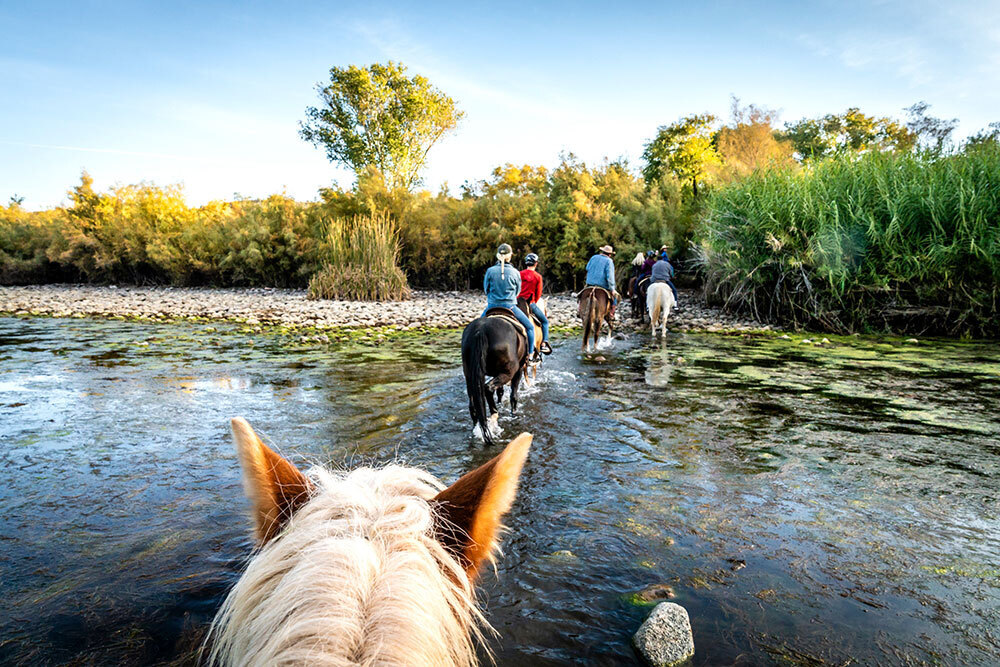 PHOTOGRAPH BY LUTZ JAEKEL, LAIF/REDUX
Phoenix's Salt River. Most visitors to heat-stricken Phoenix aren't aware that the Arizona city is home to the Salt River and its wealth of watery adventures, from kayaking and tubing to fishing for rainbow trout to picnicking at Pebble Beach Recreation Area. And that's not even the most surprising bit. The humble Salt River (pictured above) actually helped create modern Phoenix, thanks to the ancestors of the contemporary O'odham peoples, who, starting in the 7th century, used stone tools to dig hundreds of miles of sophisticated irrigation canals which transformed the desert valley agriculturally, making it easier to create a settled community. Yup, file that under "who knew?"

Seoul for K-pop fans. BTS's stress-busting hit "Butter" is in heavy rotation in our family car this summer. My kids all have their "bias"—their favorite of the seven-member South Korean supergroup (mine is RM)—and they pretty much know all the lyrics to many of the songs, even the ones wholly in Korean. BTS's global fan base, known as ARMY, is millions strong—and they actually help drive tourism to South Korea, as Mickey Rapkin reports for Nat Geo. According to one study, 10.41 million people visited South Korea in 2017. Of those, 7.6 percent cited BTS as the primary reason. Although tourism numbers have plummeted due to COVID, once pandemic restrictions are lifted, the devoted ARMY is ready to dance.
TRY THIS: BOREDOM BUSTERS FOR KIDS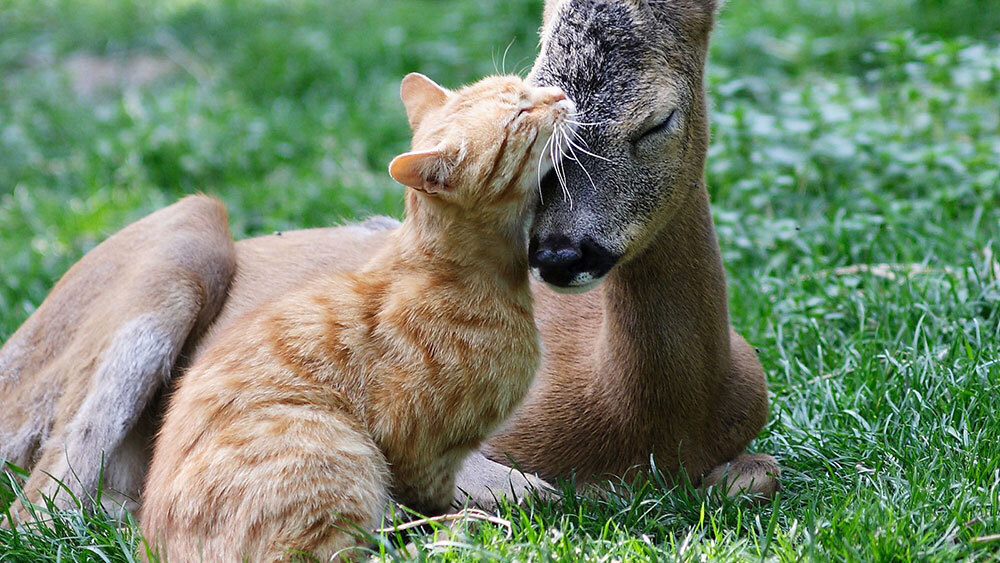 PHOTOGRAPH BY VITALY TKACH
| | |
| --- | --- |
| | SHARE YOUR THOUGHTS |
| | |
| --- | --- |
| | We'd like to hear from you! Tell us what you think of our emails by sharing your feedback in this short survey. |